Break down silos with open APIs
Many of the images and audio/visual resources that are fundamental to research exist in silos, with access restricted to locally-built applications. IIIF gives you and your audience freedom to work across barriers.
Simplify and enhance your work

Great for researchers
Examine, compare, annotate, and share. IIIF enables easy use across repositories, with tools to aid research and presentation.

Efficient for developers
Publish once, reuse often. IIIF serves high-quality digital objects to your own site and others in many formats, without vendor lock-in.

Practical for leaders
Share your collections as widely as possible. IIIF is a cost-effective way to serve billions of digital objects with open-source, community-driven ethics.
Start building
The six IIIF APIs fit together to deliver endless possibilities.

Image API
Retrieves images from anywhere in the world and allows the user to select an area of the image and to resize, rotate, and edit the quality.

Presentation API
Packages each image with its metadata so users know the origin, title of the image, and even what page of a book the image was from.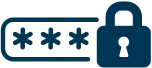 Authentication API
Control and restrict access by creating a link to a user interface for logging in and services that provide credentials.

Content Search API
Perform search for text within or annotations related to digital objects.

Change Discovery API
Harvest any changes published by organizations that deliver digital objects.

Content State API
Generate a very specific link to a particular view of an object, like a specific area on a particulat page rotated at a certain angle.
Join the community
IIIF community groups tackle a range of topics, from implementing IIIF for specific communities to crafting new technical specifications.
Learn more
Funded by global technology leaders
IIIF is funded by a 61-member global consortium, and leveraged by aggregators, research institutions, national libraries, archives, museums, software companies, and digital agencies around the world. Consortium members include:
Latest news
| IIIF consortium staff
New IIIF 3D Technical Specification Group
| IIIF consortium staff
IIIF's 2021 in review