Take advantage of the universe of IIIF-compliant viewers (and other tools), each with different features and benefits. You can try out some of the most popular options here, or explore more on Awesome IIIF, a community-built compendium of all things IIIF managed on GitHub.
See also: Cookbook viewer support matrix
The IIIF Cookbook group have developed a Viewer Matrix which shows which "recipe" is supported by which IIIF viewer.
Image viewers
A rich, embeddable interface that supports IIIF images, audio, and video, as well as non-IIIF 3D and PDF viewing experiences.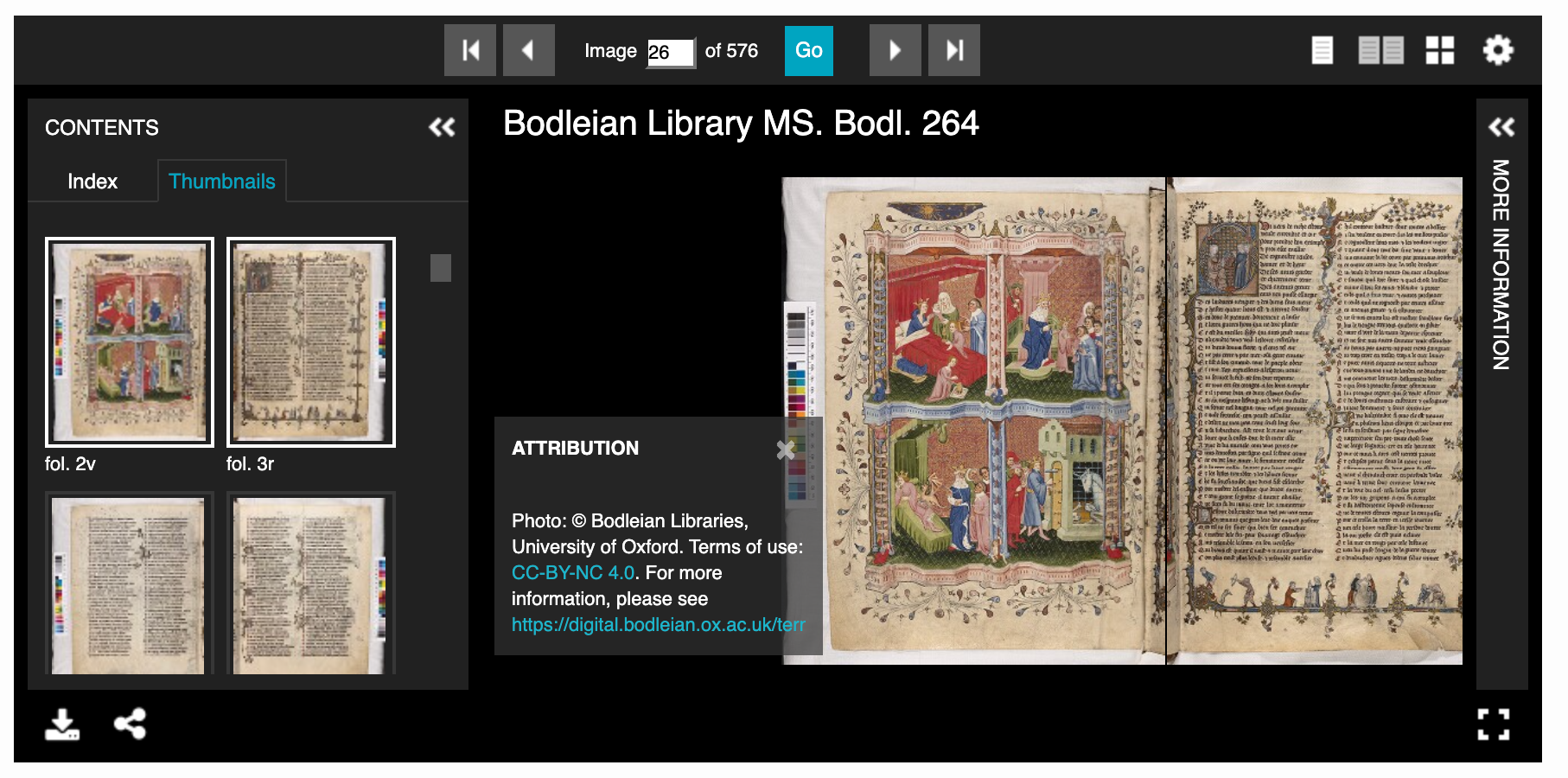 Universal viewer is displaying a IIIF Manifest from Bodleian Libraries.
---
An open-source, web-based 'multi-up' viewer that supports zoom-pan-rotate functionality, and ability to display and compare simple images as well as images with annotations.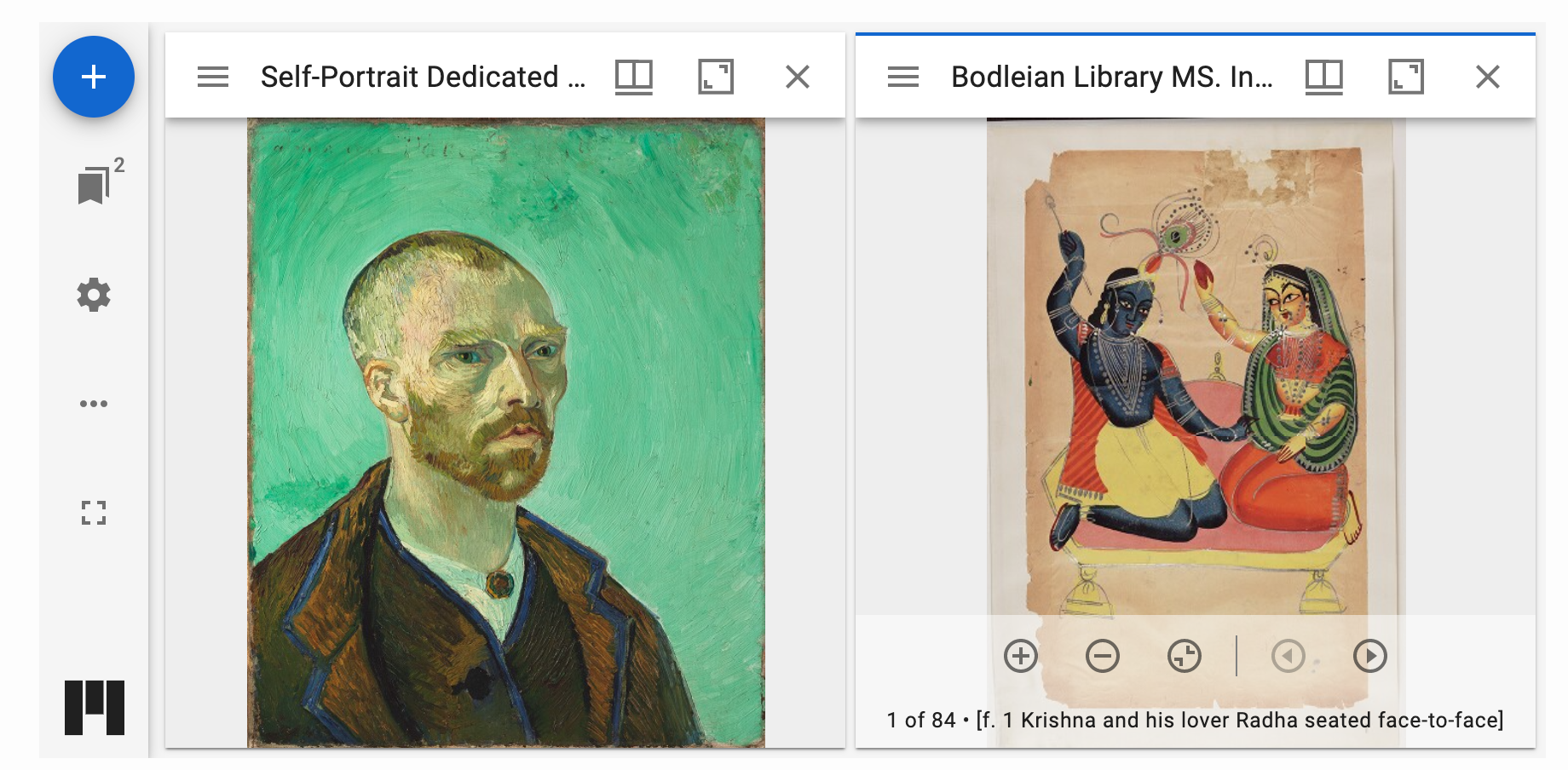 Mirador is displaying IIIF Manifests from Harvard Art Museums and Bodleian Libraries.
---
An open-source, web-based viewer for high-resolution zoomable images, implemented in pure JavaScript, for desktop and mobile. This viewer is not embeddable but you can try it out yourself here.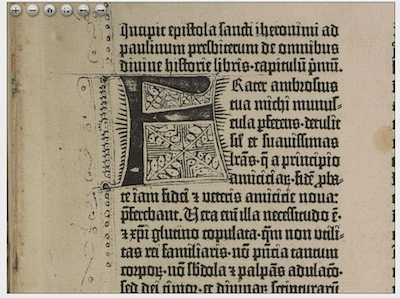 This screenshot shows OpenSeadragon displaying a IIIF Manifest of a Gutenberg Bible from Princeton University.
---
A slim and fast IIIF document viewer built with Vue.js.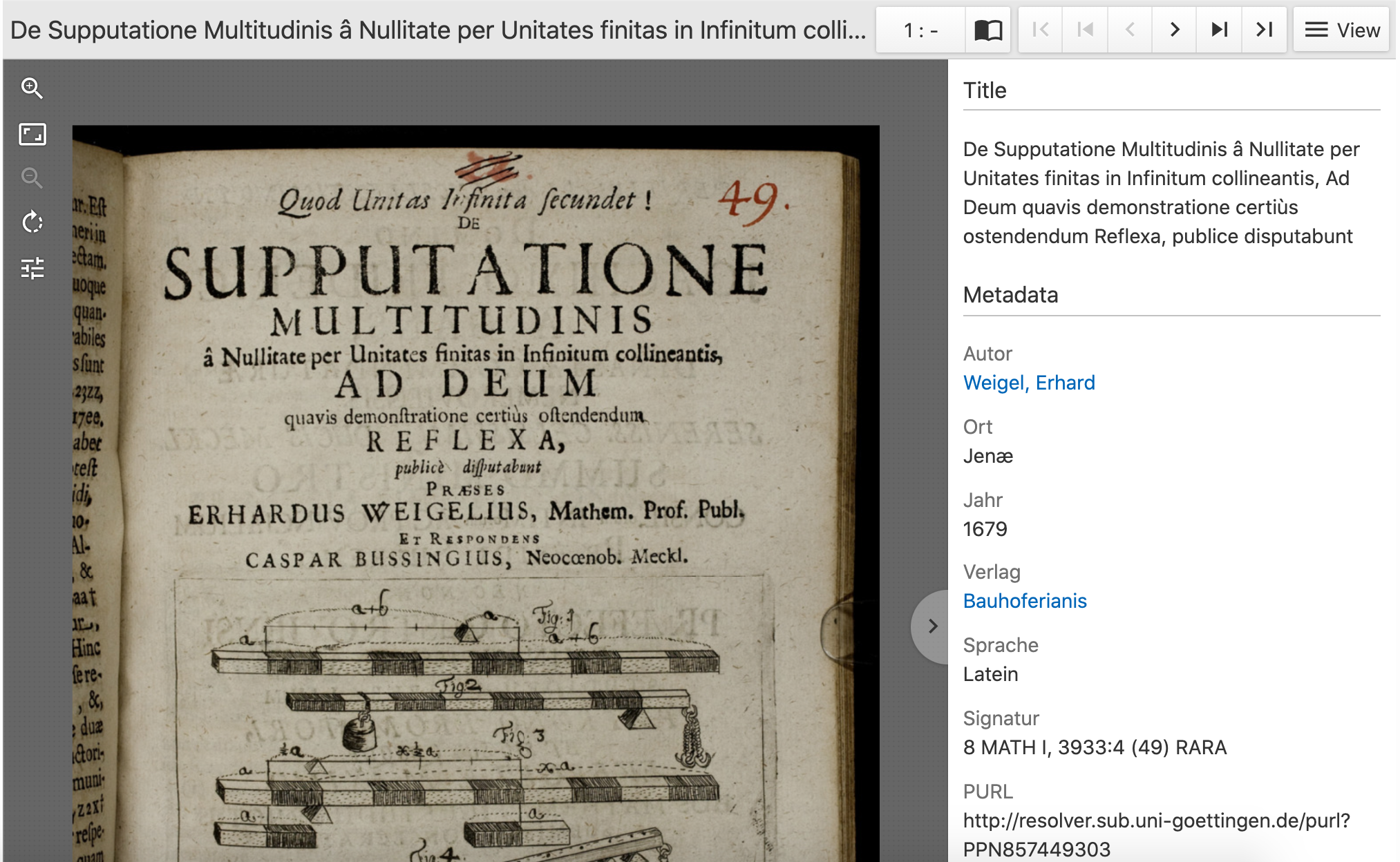 TIFY is displaying a IIIF Manifest from Göttingen State and University Library.
---
A general IIIF viewer with added focus on curation and ordering of cropped IIIF images. This viewer is not embeddable but you can try it yourself here.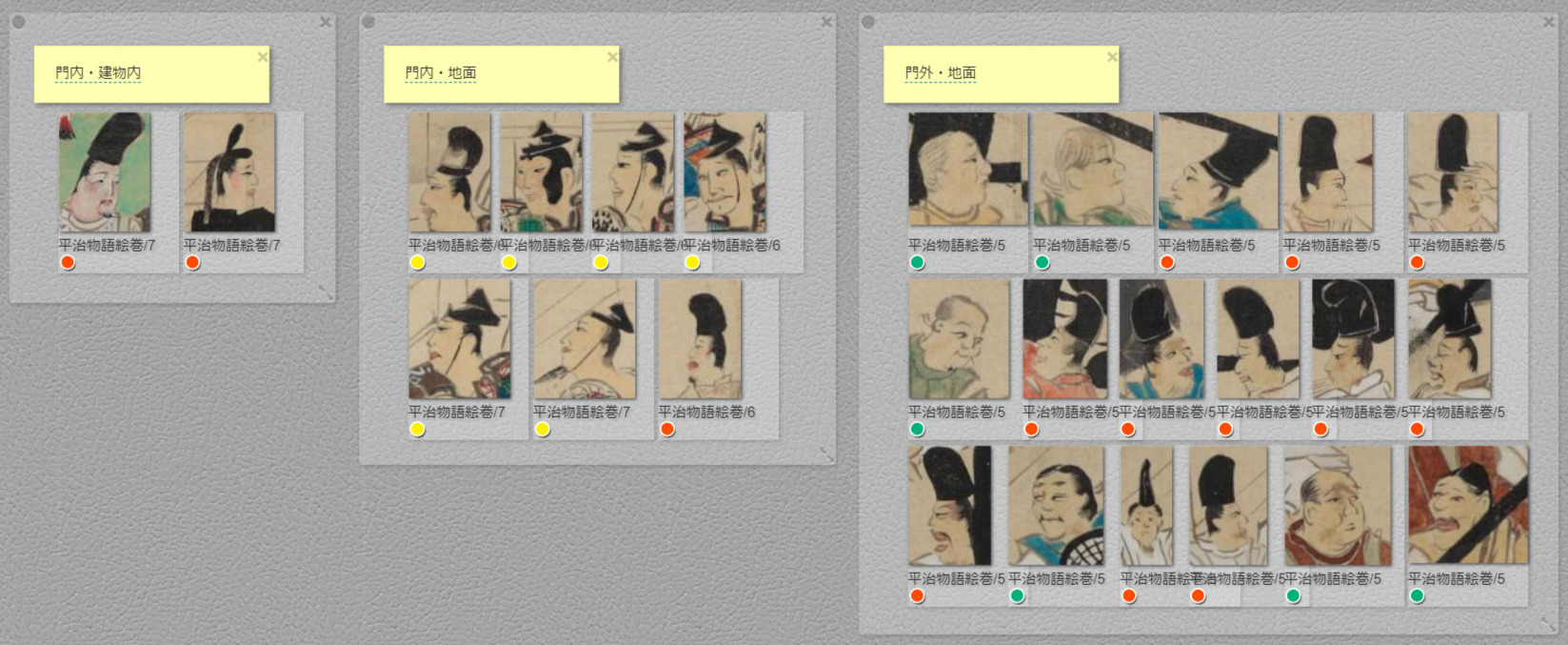 ---
Annona is a JavaScript library that allows users to display IIIF images and annotations in a visual format.

---
A IIIF Presentation API Manifest viewer handling Image, Sound, and Video canvases for React.js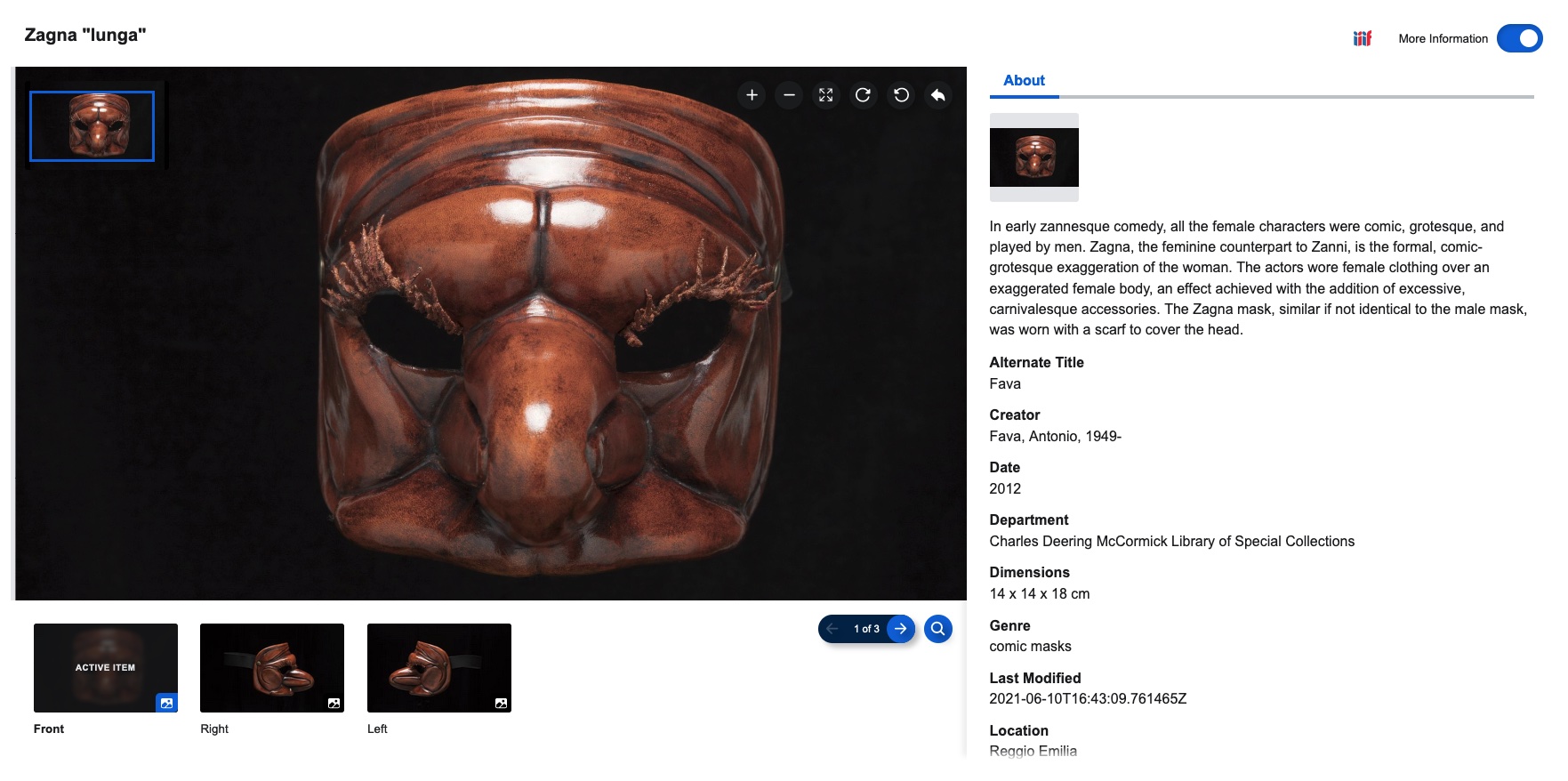 Audio/visual materials viewers